---
---
| | |
| --- | --- |
| | |
| | Developed on IE 5.5 |
Accomplishments / Contributions
---
|

Some of Dave's significant accomplishments and contributions to the sport are:
Invented Vanderoll
Invented Bar Endo
Invented Tail Tap
Could even do a Table Top Bunny Hop!
Vanderoll voted best trick in ABMX (UK) 1985
Vander voted 5th most popular rider in ABMX (UK) 1985
Setup First Pro Ramp Jam
Setup First Pro Ramp Series
Setup First Pro Streetstyle Contest
First person to compete pro in BMX Racing and Freestyle.
Sponsored for skateboarding and BMX at the same time.
Competed: A-Pro Racing, Expert Skateparks, Pro Ramp, Pro Ground, Pro Street, GPV
Curb Dogs video was the only BMX Freestyle Video at Blockbuster for a long time...
Curb dogs voted 5th most popular team in Freestylin's NORA cup - Highest placing for a non-factory team.
Only BMX freestyle rider in Time magazine.
I don't have much on Vander's race days. This photo is from a race in france on the '84 Skyway tour where we did shows. Vander threw on a freewheel and jumped in the action for some fun.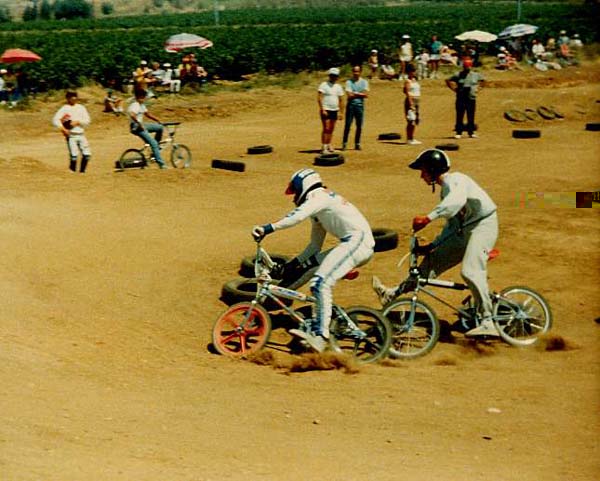 Stylin' on some Belgium dirt in 1984.
---
| |