Getting Sponsored
---
|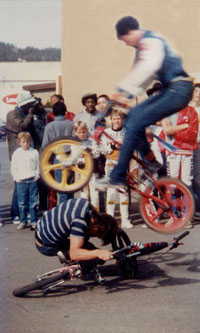 I met up with Vander at the Cow Palace BMX races in March of 1984 and just did some impromptu riding outside in the parking lot. Some people took notice and one in particular was Jon Raudman, Vice President of Skyway Recreation - the makers of Tuff Wheels. I didn't really know it at the time but Vander had talked to Jon on the sidelines and got a business card of his. Vander was always the talker/promoter type - I just rode with my head down a lot back then and tried to learn new tricks. Anyway, Jon liked what he saw and after we got in the first issue of Freestylin' Skyway was really interested.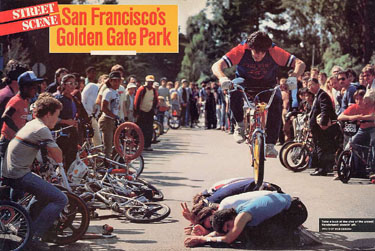 Skyway had been sponsoring top riders (Bob Haro, RL Osborn, Mike Buff, Eddie Fiola, Mike Dominguez, Ron Wilton, etc.) with their Tuff Wheels and was looking to build a factory team for shows and competitions. They also wanted to build a freestyle only frame and fork and other freestyle products. Lucky for us they wanted some guys closer to the factory in northern California. We were in the right place at the right time and stoked big-time!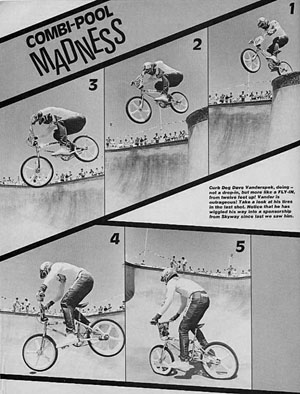 Dave's first official outing for Skyway was the King of the Skateparks competition in Southern California. He entered in the 17 & over novice class with barely any practice at the place or on cement vert at all. He took first in that class and made the second issue of Freestylin' with a crazy 12 foot acid drop into the combi-pool. Kind of a brutal way to ride a skatepark but that was Dave - always doing something different. Transition's for wussies anyway...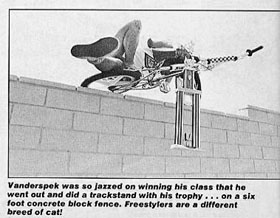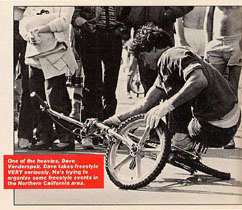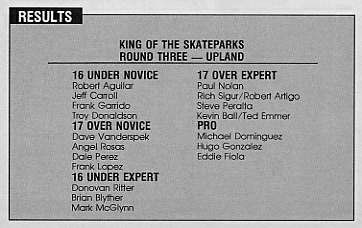 Dave could ride a skatepark though. Not bad for an out of towner with no local concrete to ride.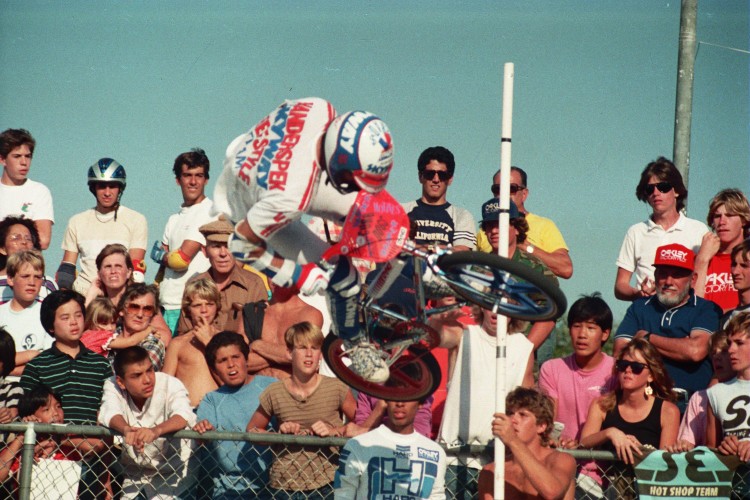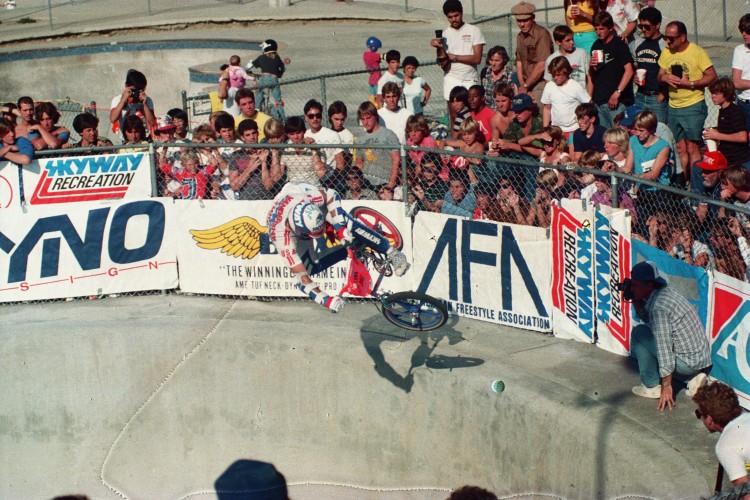 ---
| |